Lordicon is a library of animated icons that will make your website stand out. The website provides almost 300 icons for free.
How to add an animated icon to your website?
Go to the Lordicon website. On the left side, search for the icon you are interested in or find it by category.
You can modify the selected icon in the panel on the right, there you can select the icon colors and the line thickness.
When your icon is ready, press the green button "Reveal full editor" below. In the next pane you will be able to download your icon in two ways:
Download: "Embed HTML" - in the window you can select the Animation Trigger, Size, and the Delay. After entering the settings, you can copy the code using the "Copy HTML code" button, and then paste it to your website via the code element (remember to set the same size in the settings panel for this element as you entered on the lordicon website).
 
More options / GIF - in this window you can choose the Background color, Size,( I recommend leaving it so that the icon doesn't lose it's quality) and the Delay. Download the icon prepared in this way using the "Download" button, and then add the .gif file to your website using the image element.
Adding icon using HTML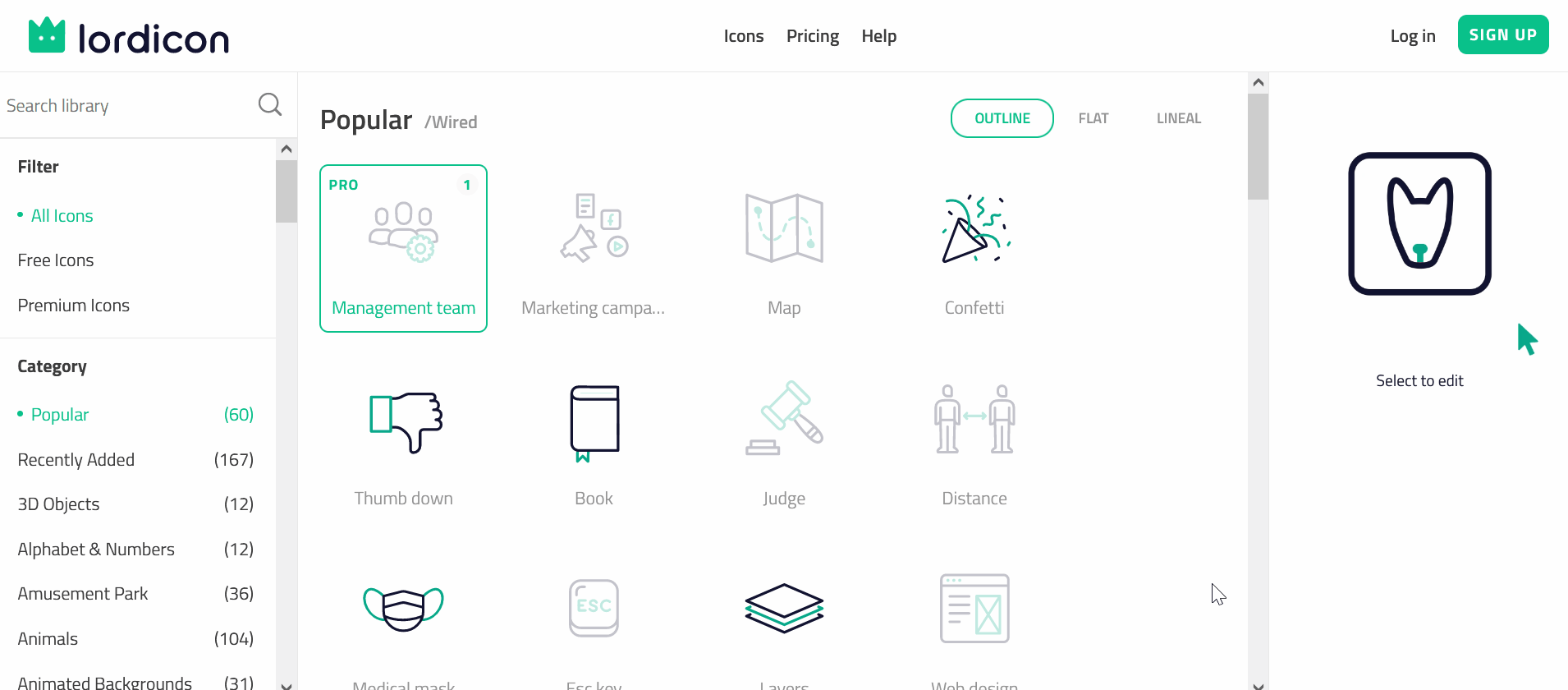 Adding icon using GIF image