HTML, CSS, JS elements allow you to place in website builder WebWave any code in HTML, CSS or JavaScript and add new functionalities to your website. In this article you will learn how to build your website and add  your own HTML, CSS or JavaScript code. 
Add a HTML, CSS, JS element to your website
Add a HTML, CSS, JS element to your website
An element can be added in the toolbar on the left side of the builder.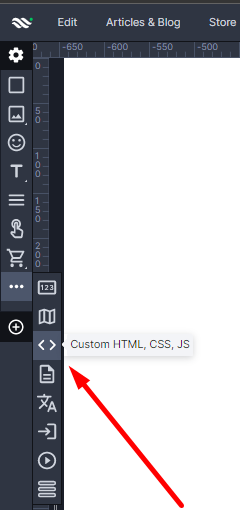 Edit a HTML, CSS, JS element
Any code can be added to the element by double-clicking it or choosing "Edit content".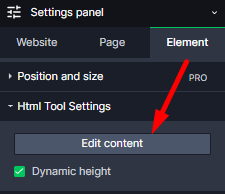 Asynchronous load in the custom HTML, CSS, JS
If you need to load your own HTML, CSS, JS code asynchronously, you need to use the "Add code after page load" checkbox.