Ads.txt files allow you to maintain control over the content of your website. These files are publicly avaliable, so Ad providers would be able to index them freely. With thier help, you can avoid presenting fake advertising to Ad providers.
Creating an Ads.txt file on your website
1. Create an Ads.txt file on your AdSense account.
2. Download the generated file.
3. Choose "Marketing and Analytics" in Settings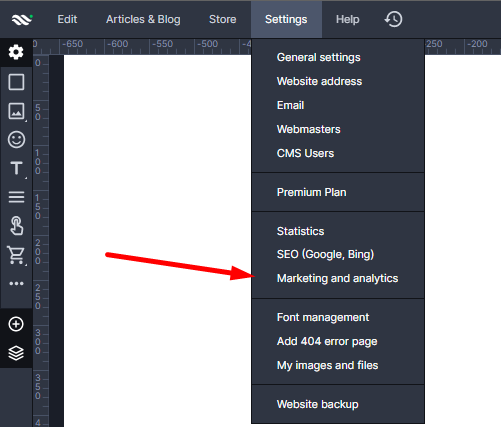 5. Go to the ADS tab
6. Upload the previously downloaded file by clicking on "Uploadings file" and the publish your website.