In our offer you will find 3 variants of Premium Plans: Starter, Pro and Business. Each of them offers different capabilities. If you would like to learn more, take a look at our offer.
Changing the version of the premium plan
Have you bought a Starter or Pro plan and found that you will need a higher plan after all? No need to worry, you can change your plan to a higher version at any time. In the following tutorial, I will show you how to do it.
1. Go to the Webmaster Panel and locate the page for which you want to change the plan. Press the caption under the thumbnail of the page:

2. A new window will open. Press "More options" and then "Upgrade your premium plan":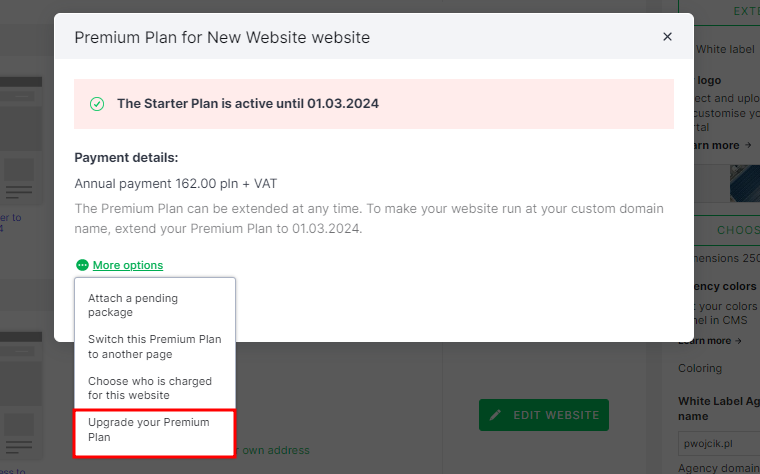 3. Select the premium plan you are interested in. You can expand the boxes to see everything the plan offers by pressing "More features". Then click "Choose".
4. Before you definitely change the plan, the system will first recalculate the difference in amounts between the plans, and show how many days the premium plan will be reduced by. If you are already sure about the change, just press "Change Plan".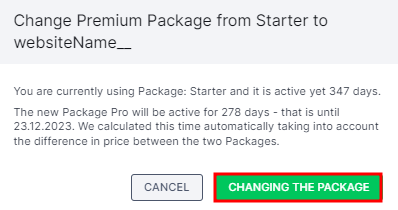 NOTE! - remember that you can change to higher at any time, but changing to lower is not possible.
5. Done :) Once you have changed the plan, be sure to republish the page, otherwise the system will continue to see the previous plan.