By creating a website in WebWave - a website builder without coding - you can easily create your own links after subpages or articles. Thanks to such a solution, you can create convenient names of subpages to manage in WebWave website builder and also create good from the point of view of SEO links on the page published on the Internet.
1. After logging into the editor, go to manage subpages.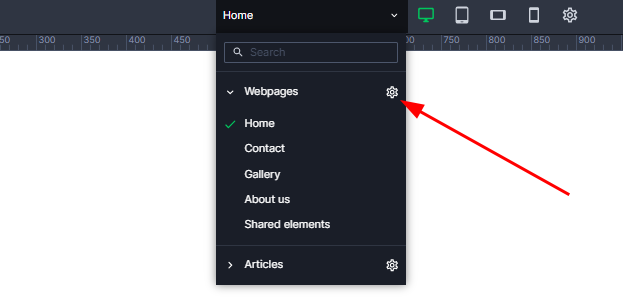 2.Then expand the options of the selected subpage after which enter a new name for the subpage in the appropriate field and click on the "Add" button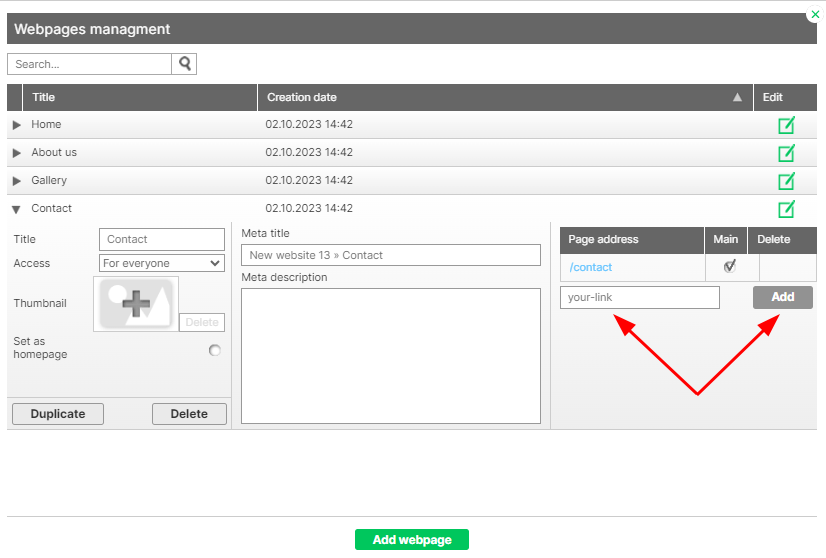 3. The last step is to select the main address, i.e. the one that will be displayed in the browser when you go to the subpage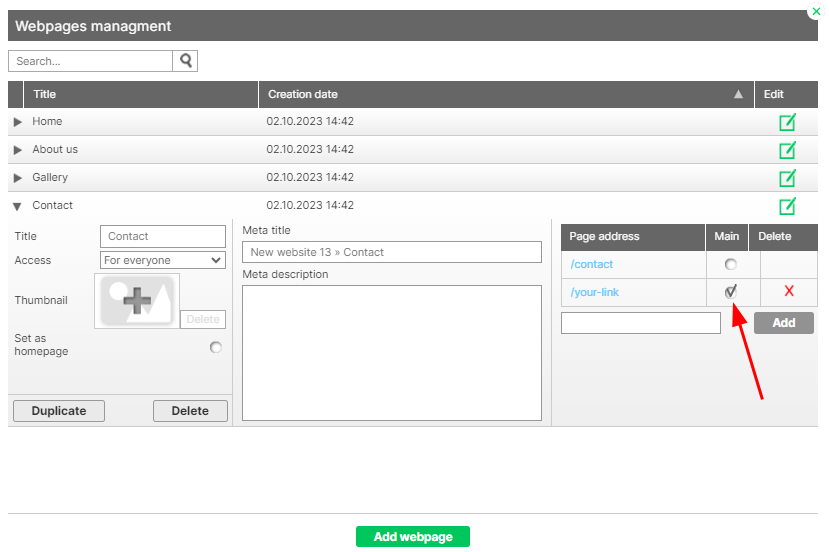 Attention! You can change the links to your articles in exactly the same way, just repeat the same steps when you go to "Articles & Blog" and then "Article manager".