In WebWave website builder "Counter" element will be counting from 0 to selected number. This functionality lets showing important values like for example  number of clients, ammount of sells in the store, experience of your team etc. In this article you will learn how to add and edit Counter to your website made in Webwave.

Adding Counter to a webpage
Adding Counter to a webpage

You can add a counter from the toolbar from the left. Just click or/and drag that element to your workspace.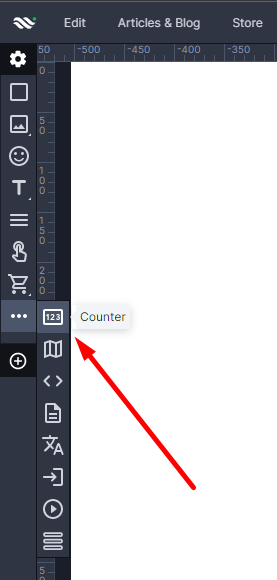 When you'll add new "Counter" to your webpage, a pop-up window with Counter edition will show up.
Enter your final value and press the "Insert" button.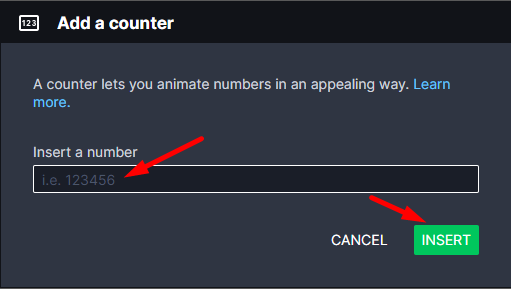 Editing Counter properties
You can edit counter in the "Settings panel -> Counter Setting"
You can change start and final number, change animation time and change format of the number: