Have an event and would like to add a counter to your site? Use the countdown.onlinealarmkur tool!
How do I add a countdown counter to an event on my site?
1. Go to countdown.onlinealarmkur and go to the "embed" tab.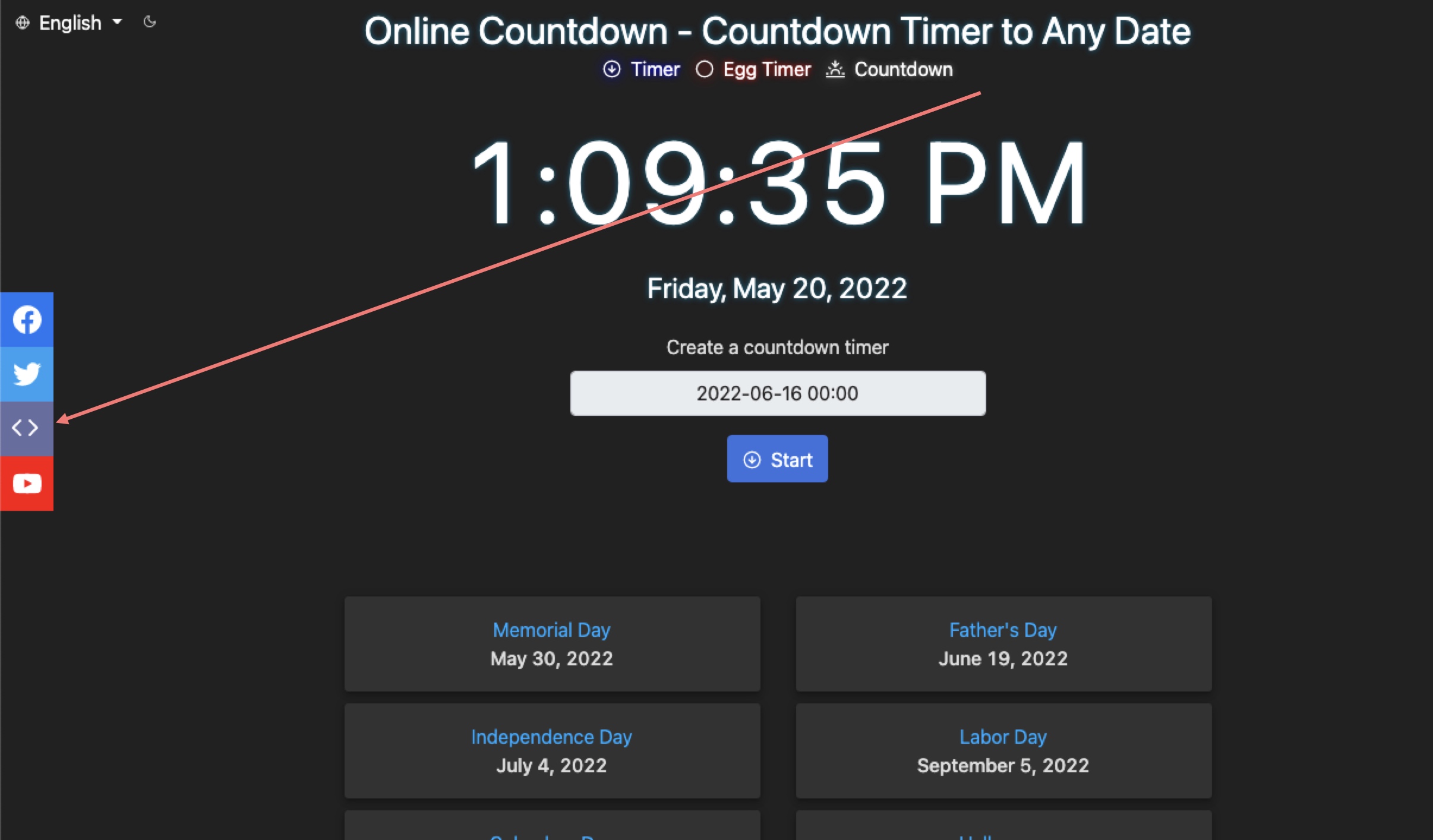 2. Fill in the counter with date and dimensions (remember these dimensions, we'll need them later), and then copy the code that we'll put on the page.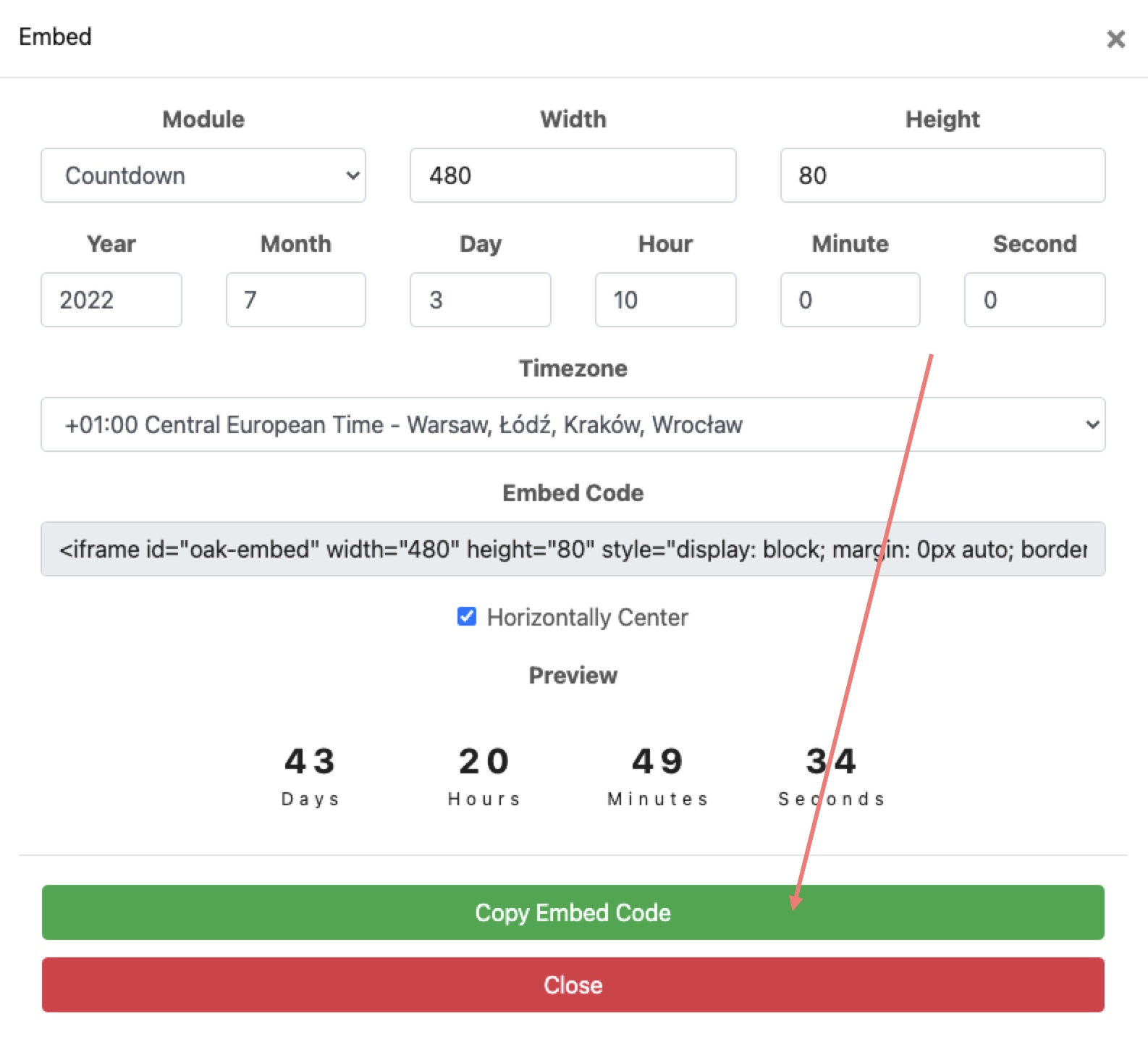 3. In the builder, add a new html element and set there the dimensions you specified when configuring your counter.
Then go to edit the content of the element, paste there your code and confirm the changes with "change code" button.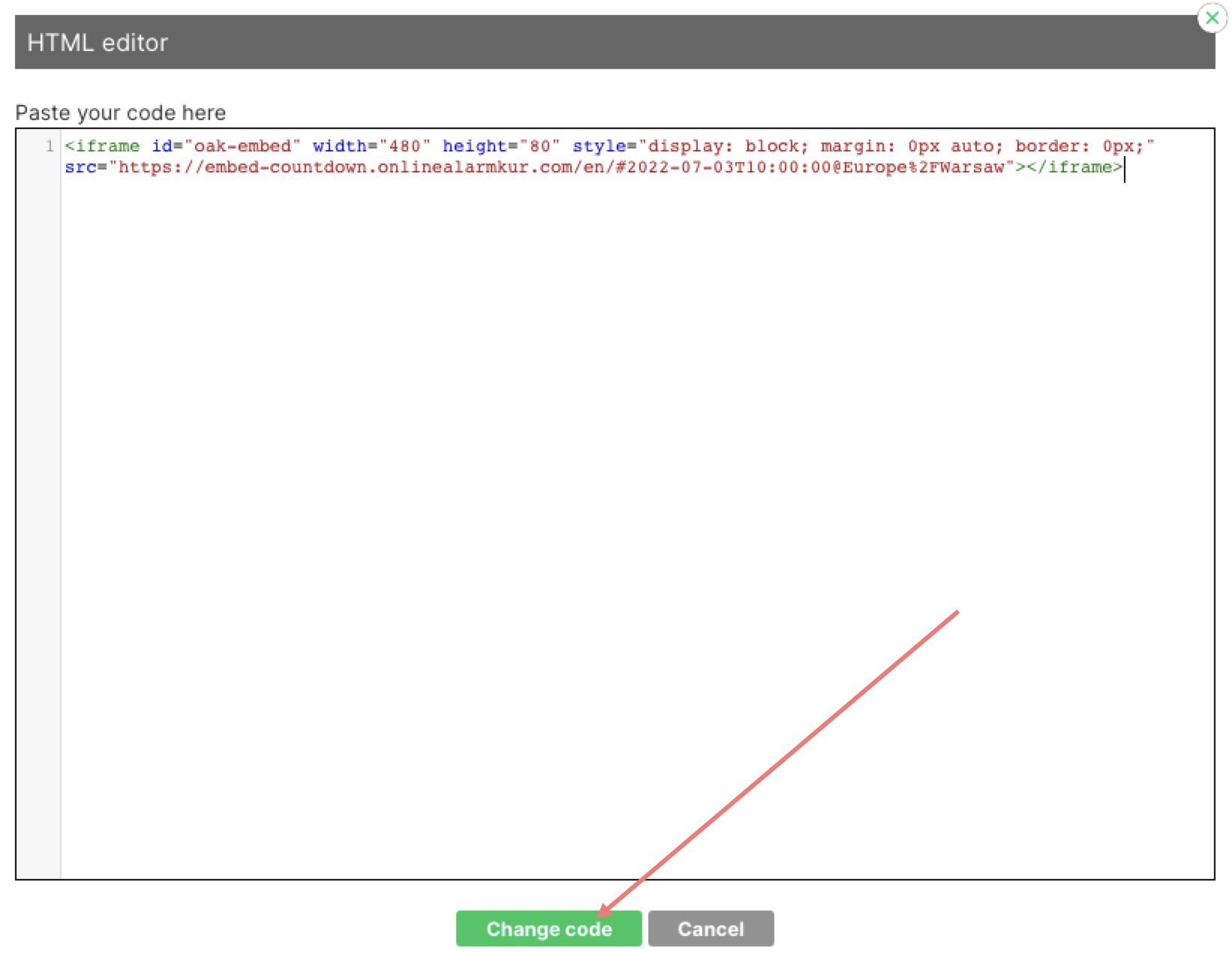 4. You can enhance the counter by adding a header above it or other elements around it. After publication, the counter will be visible on your page.