On websites a video content is quite an often thing. In WebWave website builder with no coding you can very easily add a video or an audio from Media library, Vimeo or YouTube.  In this article you will learn how to build a website with a audio or video player.
To add "Audio/Video Player" to your project, press the Video icon in the toolbar on the left side of the builder, drag and drop it to your website.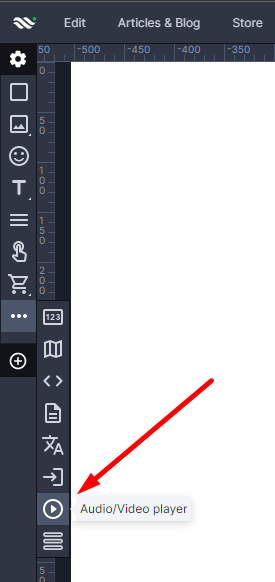 If you want to add a video from Vimeo or YouTube, paste a video URL in the "Video Player Settings"      section in the Settings edition panel.
In the case of YouTube, you can embed the whole playlist by pasting a link there.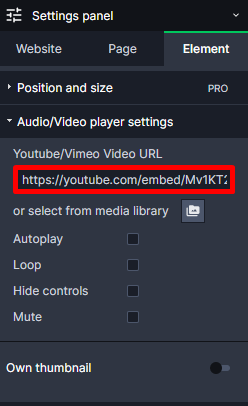 If you want to add an audio or video from the Media library, select "+" and in a new window select your file.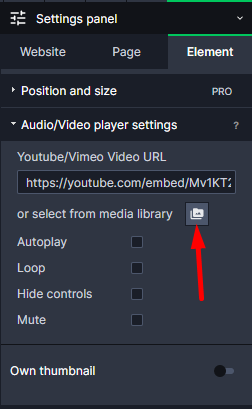 There are also additional features like autoplay or mute modes to customize your audio/video player.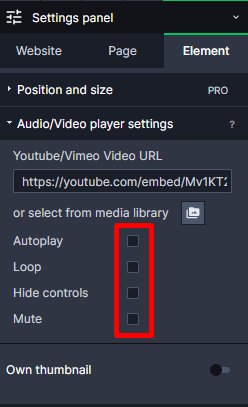 Keep in mind that most of the browsers mute audio/video players that are in autoplay mode.