Headers on a website have a big influence on positioning. They not only set a hierarchy of content on a website for users but also for internet searches. In this article, you will learn how to build a website with proper headings h1, h2, h3...
Make sure that every subpage has exactly one h1 heading. 
To set headings in a text on a website created in website builder WebWave, click on text element, select a particular sentence and in text editor set a heading type.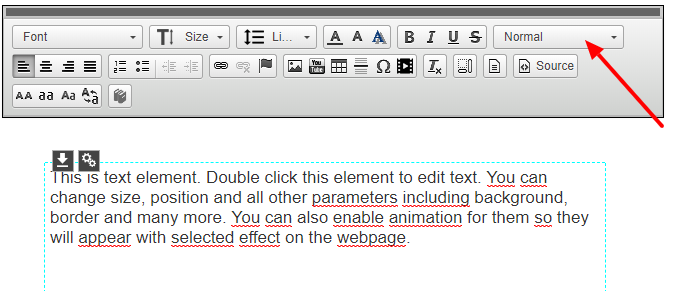 Keep in mind that headings set hierarchy for a whole block of text, not only marked sentence.